I am excited to join Alyson Beecher and other friends in this weekly challenge. Finding great nonfiction picture books isn't a challenge anymore, there are so many wonderful books to be read now! The challenge is sharing them with as many people as possible so they can find this wealth of literature to share with our young readers. Thanks to Aly for starting this weekly link-up and thanks to all who join in!
Our 4th grade students are currently in the middle of a biography unit. They are reading and compiling facts. They are using longer biographies and if they have time, they are finding additional information in picture books and internet sites. Most of the students are reading books from the "Who Was/Is" Scholastic series. I like these books because they present the information in a chronological order. Kids understand timelines and they understand that there is an order to a person's life.
To take notes we've used an outline the classroom teachers are using and then we're taking notes on post-its using a timeline order. The classroom teachers want the bulk of information in 2 areas - the person's early life and then adult life. The students used the table of contents to determine which chapters would cover early life and which chapters would include the adult life. We had to have a conversation about what constitutes early life - most students don't see the teenage years and college years as early life :)
Next, students put small post-its on parts they thought were important in those chapters. We talked about taking quick notes on the post-it note to remind us why we put the post-it note in that section. Once the chapters are read, students lay their post-its down in order and go through and decide what information needs to be included, and what is probably extra info. They also had to include information on a timeline, so the post-its were perfect to move from their notes section to the timeline.
This unit allowed me to have the opportunity to look at the wide variety of biographies that are out there. The picture book biographies are great for introducing students to the stories of people who made a difference. They are a great resource for older students to add additional information to what they already know. Chapter book biographies can be well done or they can add confusion to students. I noticed that some of my reading students who selected biographies of people who lived during a time period way before my students, struggled more with background knowledge. Reading about George Washington and Thomas Jefferson was more difficult than reading about Martin Luther King Jr. only because there was a certain amount of understanding and investment in those time periods.
And as many of us know, not all biographies are created equal. I found a new series, "History's All-Stars" that present the information in a narrative format. While entertaining, I think it would take a discerning reader who could separate the narrative from the facts.
One final point on chapter book biographies, it is sometimes interesting to see if there was a relationship between the author and the subject.
That gives me information that the author might have access or additional knowledge as a result of a working relationship. Other author bios let you know if there was a relationship with the person or if the author is someone who has made a name for themselves writing biographies.
Here are some of the series I looked at during this biography unit:
"Who Is/Was" series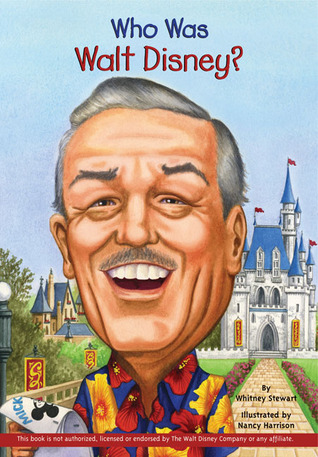 "I Am" series
"A Biography for Kids" series
"History's All-Stars" series