This weekly post comes from Jen at
Teach Mentor Texts
and Kellee and Ricki at
Unleashing Readers
. It's a great source to find new books to use with your students.
I can always
tell when my husband has gone home on these Monday posts - my reading significantly goes down! My husband and I are definitely a partnership - he has his things he does and I have mine. But once he's gone and I do both plus do everything for my daughter, yikes, reading and writing go way down.
Last Week's Adventures
If you are a middle grade teacher or librarian, be sure to have Sticks and Stones by Abby Cooper in your collection. Here's how the book impacted me.
Part 3 of my series on early readers.
This community has given me so many wonderful books to read. Thanks to you, I'm reading your nonfiction. Check these books out!
Pict
ure Books
What Do You Do With a Problem? by Kobi Yamada
5/5 stars
So many uses for this book. You could spend days going over different problem solving techniques, how you confront problems, how problems make you feel. I think this book would be perfect in elementary classrooms. While you can absolutely use it with any age reader, I would love to hear conversations of those kids who can interpret the literary elements.
Penny and Jelly Slumber Under the Stars
by Maria Gianferrari
3/5 stars
Cute story - pet owners will understand how Penny feels when she can't bring her beloved dog Jelly to a special evening. I liked the problem solving Penny uses! Illustrated by Thyra Heder, always enjoy her illustrations.
Middle School
The Seven Wonders of Sassafras Springs
by Betty G. Birney
3/5 stars
I loved the premise of this book - find Wonders (a la Wonders of the World) in your own hometown. Eben, the main character, finds what is special in his own town, but also learns about his neighbors/townsfolk.
I liked this book, but I'm not sure how it will go over with young readers. I know my own daughter had no interest, I wonder how many students would stick with this book.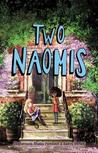 Two Naomis
by Olugbemisola Rhuday-Perkovich and Audrey Vernick
4/5 stars
This will be an important book to have in your classroom because many students will see themselves or someone they know in it. This story is about two girls, both named Naomi. About as different as can be in regards to their personalities, likes/dislikes, but also racial background - one Naomi is African American, the other Caucasian. But what they have in common is they both come from divorced families and both have a parent that is dating the other Naomi's parent! It's very real - both girls have feelings of trepidation, both are worried about the changes to their family, both feel like their parents are throwing them together.
I like that the authors kept divorce in a real light, but didn't make it a horrible thing.
Currently Reading
Wolf Hollow
by Lauren Wolk
On Deck
The Girl Who Drank the Moon
by Kelly Barnhill
Looking forward to next weekend - ALA weekend! Will be seeing many nerdy friends and seeing all the new books coming our way! I also get the chance to attend the Newbery-Caldecott Banquet!