All journeys have a starting place.
This is a weekly place to find books and tools
that you may use with readers at the start of their reading journey.
Join in the conversation at #road2reading.
I can't believe we're inching closer to the end of the year. Cybils nominations have already closed for the year and the Nerdy Book Club Award nominations will be here very soon. As I look back at past winners, some of the same authors and series are named every year. And while those winners are fantastic, there are some other great books out there. Before we get to the end of the year, take some time and familiarize yourself with some other fantastic reads. This week I'll focus on some great transitional chapter books you may want to think about for upcoming awards!
the Dory Fantasmagory series
the Daisy Dreamer series
by Holly Anna
Just like Dory, Daisy has a wonderful imagination as well. In fact, her imagination is so powerful, her imaginary friend is brought to life!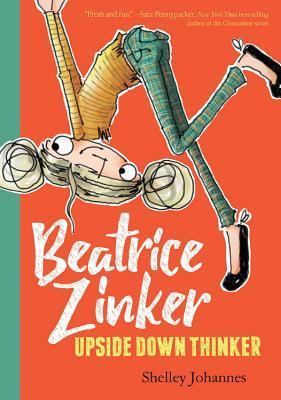 Beatrice Zinker, Upside Down Thinker
by Shelley Johannes
Another creative thinker, Beatrice will remind you of Dory with her humor and creative ways of looking at things and situations!
the Infamous Ratsos series
The Bad Guys series
Any book that can make an adult cry from laughing is a winner in my book! The best part about the Ratsos series is nothing turns out the way you think it will. Bad Guys is the same way - a shark and a piranha want to be the good guys? Well, they try anyway!
Weekends With Max and His Dad
by Linda Urban
the Jasmine Toguchi series
by Debbi Michiko Florence
the Jada Jones series
Both of these series offer incidental diversity like in Max - meaning diversity is included within the
story, but it's not the focus of the story. All realistic fiction series, these kids are easy to root for - they all have challenges within their stories, but they find a way to rise to the top!
I hope you found some new books to read, or some new books to nominate this year! I'm looking forward to seeing what your 2017 favorites were at the end of the year.
Don't miss the other posts in this series!
Early Chapter Books
Early Readers
Want to talk about books for readers who are on the #road2reading? Link up here!