Hard to believe that we're looking at the
start of a new year!
I don't know about you, but I'm ready for 2017!
Especially for the books.
This week I'll be spotlighting books to come.
I have pages written in my notebook for each month.
Pulling out just a few over the next few days.
Lots more to come in 2017!
Today I'm looking at upcoming Poetry, Young Adult and Graphic Novels!
Upcoming Poetry/Novels in Verse
One Last Word: Wisdom from the Harlem Renaissance
by Nikki Grimes
publishes January 3rd
Animal Ark: Celebrating our Wild World in Poetry and Pictures
by Kwame Alexander
publishes February 14th
If You Were the Moon
by Laura Purdie Salas
publishes March 1st
Feel the Beat: Dance Poems that Zing from Salsa to Swing
by Marilyn Singer
publishes March 7th
Izzy Kline Has Butterflies
by Beth Ain
publishes March 7th
Forget Me Not
by Ellie Terry
publishes March 14th
Out of Wonder: Poems Celebrating Poets
by Kwame Alexander
publishes March 14th
Keep a Pocket in Your Poem: Classic Poems and Playful Parodies
by J. Patrick Lewis
publishes March 28th
Upcoming Young Adult
Carve the Mark
by Veronica Roth
publishes January 17th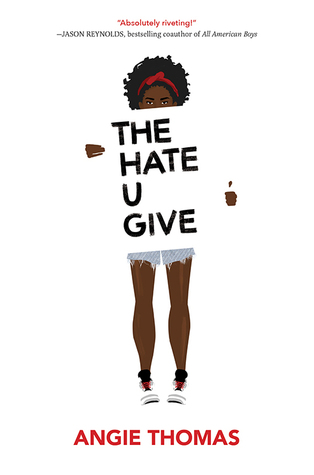 The Hate U Give
by Angie Thomas
publishes February 28th
* disclaimer, I've already read it - this is a MUST buy/pre-order - go do it now!
Ramona Blue
by Julie Murphy
publishes May 9th
The Unlikelies
by Carrie Firestone
publishes June 6th
Upcoming Graphic Novels
Egg
by Kevin Henkes
publishes January 3rd
The Unbeatable Squirrel Girl: Squirrel Meets World (Marvel)
by Shannon Hale
publishes February 7th
Real Friends
by Shannon Hale
publishes May 2nd
Super Narwhal and Jelly Jolt
by Ben Clanton
publishes May 2nd
The Great Art Caper
by Victoria Jamieson
publishes June 13th
Comics Squad 3: Detention!
by Jennifer Holm, Matthew Holm, and Jarrett Krosoczka
Featuring: Ben Hatke, Victoria Jamieson, Lark Pien, Matt Phelan, Rafael Rosado and Jorge Aguirre
publishes July 4th
Mighty Jack and the Goblin King
by Ben Hatke
publishes September 5th
Science Comics - Dogs: From Predator to Protector
by Andy Hirsch
publishes October 31st
So many wonderful books to look forward to in 2017! Which ones are you excited for? What did I miss? I know there are others coming out in 2017 that don't have dates announced yet, can't wait to hear when more are being published! As I mentioned earlier, I just picked a few to spotlight. I'm looking forward to a lot of great reading this year!
Be sure to check back the rest of this week for more upcoming books!