All journeys have a starting place.
This is a weekly place to find books and tools
that you may use with readers at the start of their reading journey.
Join in the conversation at #road2reading.
I am always on the lookout for books that are perfect for readers who are beginning their reading journey. I find a lot of leveled readers that are published by companies to be dry and void of humor or plot.
The books spotlighted here are fun stories, have great characters and are relatable to young readers. They aren't completely dependent on sight words and decodable words, but with repeated readings, young readers will be comfortable with the new vocabulary.
I hope some of these books find their way into your young reader's hands.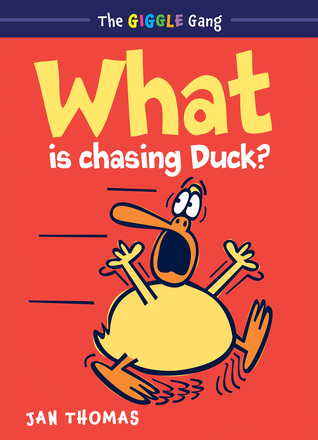 What is Chasing Duck?
by Jan Thomas
I've been waiting to get my hands on these books for awhile! This is the first of two books that feature the animal friends - I think in an earlier edition they were going to be called the Giggle Gang. Something silly usually happens, in this one Duck is being chased by a creature that sounds to be pretty awful, but of course there is a twist! Words are repetitive, some words are supported by the illustrations. Other words that may be difficult to figure out, make sense with the story so once a child hears it, they will probably be able to recall it using the context of the story. I like the lesson that is subtly taught in the story about being brave and facing your fears.
At the end of the book there are three simple steps for parents about reading books like these: I read, we read, you read. These steps will work great with this type of story.
I'm looking forward to more books in this series!
Lana's World: Let's Go the the Moon
by Erica Silverman
illustrated by Jess Golden
I really like the Cowgirl Kate and Cocoa series so I'm happy to find this series by the same author!
This first one features Lana and her family and friends taking an imaginary trip to the moon. This adventure story will appeal to young readers and I like the focus on imagination.
Freckleface Strawberry: Monster Time!
by Julianne Moore
illustrated by LeUyen Pham
I love this series! Because of the amazing illustrations by LeUyen Pham and the fun stories that Julianne Moore comes up with, this series appeals to a wide range of readers. I had some of my readers who are reading below grade level love this series because they are FUN stories! So happy there is another book in this series to hand to them.
Freckleface Strawberry is excited to play "Monster" at recess but her friends all have different games they want to play. She has to figure out how to compromise so everyone can play together.
Little Plane Learns to Write
by Stephen Savage
Little Plane practices everything he needs to do to skywrite - he practices his dives and his arcs but loopity-loops throws him off. With a little determination and help from friends, Little Plane figures it out!
Great for growth mindset and teaching kids to keep trying, this will be a great book for young readers and writers!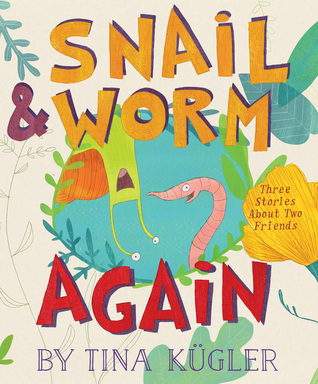 Snail and Worm Again
by Tina Kugler
I have so much love for this early chapter book series! I love the characters. Snail and Worm are like Elephant and Piggie, but they have their own quirks, their own interactions. The little stories crack me up. I really wish this series would see some love from the Geisel committee! Be sure to check this series out!
Don't miss Alyson's post about some new nonfiction series.
Want to talk about books for readers who are on the #road2reading? Link up here!