I've participated in different meme days, different communities... and there are benefits to all of them. I am so grateful to be participating in the #mustread community because it encourages me to:
be mindful about what I want to read

have a community to help me stay on track of my reading

have a community that gives me feedback and encouragement

get to books I keep meaning to read, but....
As I take this time to reflect on my reading, I see I read at least one book each month that was on my list. I, yet again, did not finish all of my reading, but I got closer this year! I think with all of my reading that I do each year, it's sometimes hard to fit in that book that I keep putting off, so sticking with one book a month is helpful. Something I'll do for next year!
Here's my update since September: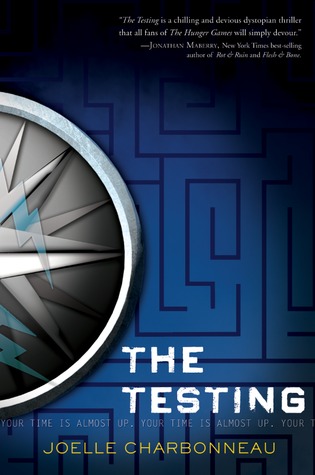 The Testing
Wow, I really enjoyed this one! It's perfect for fans of Hunger Games who are looking for something similar, yet different. I devoured this one, still need to get to the next two in the series.
Six of Crows
This is one of those books that I had heard a lot of buzz over but I'm not sure if it lived up to it for me. As I said in my review, it started out as a 3. I didn't love any of the characters at first, I did not understand the Grisha world and I just wasn't falling into the book. By the time I finished the book, it was a 5. I got invested in the characters and the plot was nonstop and exciting. I may just need to put book 2 on my 2018 list!
All Fall Down
This one had been on my radar for a long time too. I enjoyed it, didn't love it. What I was happy to see was how clean it is - can be placed in middle grade libraries and it will feel like a YA book without any issues.
I am currently reading: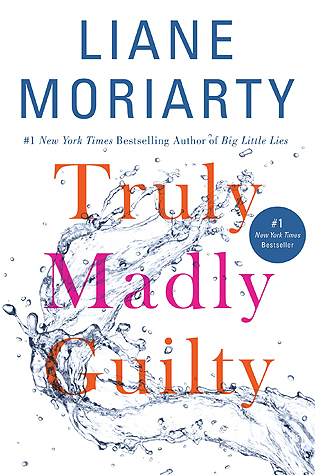 Truly Madly Guilty
by Lianne Moriarty
Oh gosh, I've read many by this author and have loved most of them. I'm having a real hard time falling into this one. I have to read about 200 pages each day in order to finish before January 1st, but that's my goal!
How did you do with your list? Looking forward to seeing what you've read!
Be sure to check back next week to see what I'll be reading in 2018!