The coming of the end of a calendar year always surprises me for some reason. It comes too quickly and with the holidays everything seems so rushed. I'm always happy to slow down and reflect on the year. It's always fun to look back on the reading year and reminisce about your favorites! Here are some of the books I enjoyed this past year. As I make the lists, I keep noticing books I left off because I forgot to write them down somewhere. So this may not be a comprehensive list! They may or may not have been published in the United States. They may or may not have been published in 2017. But they were all enjoyed! Today I'm celebrating some of my favorite nonfiction reads.
The Youngest Marcher: The Story of Audrey Faye Hendricks, a Young Civil Rights Activist
written by Cynthia Levinson
illustrated by Vanessa Brantley Newton
Keith Haring: The Boy Who Just Kept Drawing
written by Kay A. Haring
illustrated by Robert Neubecker
One Proud Penny
written by Randy Siegel
illustrated by Serge Bloch
Grand Canyon
by Jason Chin
Two Truths and a Lie: It's Alive!
written by Joan Paquette and Laurie Thompson
Balderdash! John Newbery and the Boisterous Birth of Children's Books
written by Michelle Markel
illustrated by Nancy Carpenter
Grace Hopper: Queen of Computer Code
written by Laurie Wallmark
illustrated by Katy Wu
If Sharks Disappeared
by Lily Williams
Maya Lin: Artist-Architect of Light and Lines
written by Jeanne Walker Harvey
illustrated by Dow Phumiruk
Shark Lady: The True Story of How Eugenie Clark Became the Ocean's Most Fearless Scientist
written by Jess Keating
illustrated by Marta Álvarez Miguéns
Can An Aardvark Bark?
written by Melissa Stewart
illustrated by Steve Jenkins
This Is How We Do It: One Day in the Lives of Seven Kids From Around the World
written by Matt LaMothe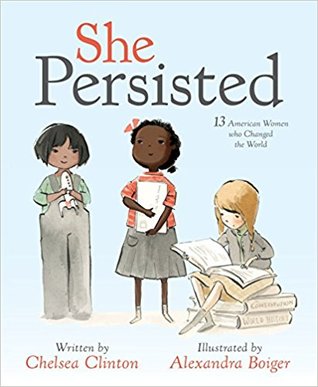 She Persisted
written by Chelsea Clinton
illustrated by Alexandra Boiger
The Hidden Life of a Toad
by Doug Wechsler
Dazzle Ships: World War I and the Art of Confusion
written by Chris Barton
illustrated by Victo Ngai
Apex Predators: The World's Deadliest Hunters, Past and Present
by Steve Jenkins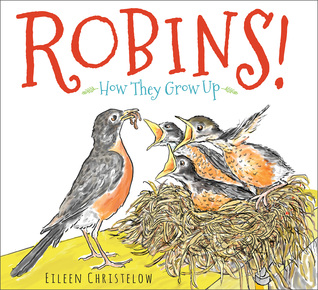 Robins! How They Grow Up
written by Eileen Christelow
What Makes a Monster?: Discovering the World's Scariest Creatures
written by Jess Keating
illustrated by David DeGrand
Moto and Me: My Year as a Wildcat's Foster Mom
by Suzi Eszterhas
Strong as Sandow: How Eugen Sandow Became the Strongest Man on Earth
by Don Tate
Full of Fall
by April Pulley Sayre
Many - The Diversity of Life on Earth
written by Nicola Davies
illustrated by Emily Sutton
Pocket Full of Colors: the Magical World of Mary Blair, Disney Artist Extraordinaire
written by Amy Guglielmo and Jacqueline Tourville
illustrated by Brigette Barrager
Poison: Deadly Deeds, Perilous
Professions, and Murderous Medicines
by Sarah Albee
How to be an Elephant
by Katherine Roy
A Boy, A Mouse, and a Spider: The Story of E.B. White
written by Barbara Herkert
illustrated by Lauren Castillo
Muddy: The Story of Blues Legend Muddy Waters
written by Michael Mahin
illustrated by Evan Turk
Her Right Foot
by Dave Eggers
illustrated by Shawn Harris
How the Cookie Crumbled: the True (and Not-So-True) Stories of the Invention of the Chocolate Chip Cookie
by Gilbert Ford
What were your favorite nonfiction picture books? I'm so grateful for the amazing nonfiction writing we have for our readers!
Did you catch my other favorites posts?
Favorite 2017 early readers/early chapter books/transitional chapter books
Favorite 2017 middle grade books
Favorite 2017 picture books
See you next week when I look ahead to all of the books I am looking forward to in 2018!