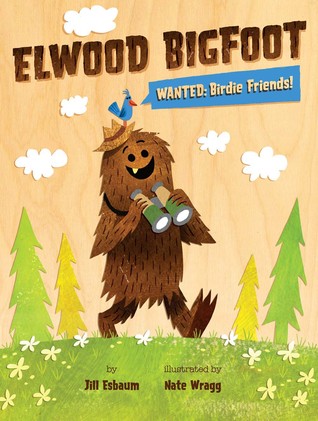 Elwood Bigfoot
Wanted: Birdie Friends!
Published by Sterling Children's Books
Oh, you are going to love meeting Elwood! Talk about a likable character. Elwood resembles a Sasquatch, so you can imagine how that leaves him a little bit lonely. He spends his days and nights by himself, but what he really wants is to be friends with the birdies! He tries very hard to do all the things that might help him become friends with them, but nothing he does seems to work out right. Until.... he gets an idea. Which ends up teaching him a lesson in making friends.
When I read this book I immediately thought of Peter Brown's You Will Be My Friend. What perfect mentor texts to pair up together!
Read both Elwood Bigfoot and You Will Be My Friend.

Compare and contrast the two books. Look for students to bring up that they both went about making friends the wrong way.

Close reading - look for the ways Elwood and Lucy went about making friends. What worked, what didn't work?

Have a debate, who had the best ideas to make friends? Who went about it the best way?

Write an opinion piece. Back up those opinions with evidence!
What great texts to compare and write about!