for this wonderful day of nonfiction picture book sharing!
Be sure to follow #nf10for10 to get lots of new nonfiction picture book ideas.
Here are my posts from past years.
2016 #nf10for10 - it's all about the series
2015 #nf10for10 - nf can be interesting!
2014 #nf10for10 - themes in nonfiction
This year I am collecting my recent top 10 science books. I find myself drawn to picture book biographies and I'm trying to make sure I vary my nonfiction reading. Interestingly enough as I made this list, I realize my favorite science books often concentrate on animals. As I try and find books that fit our school's NGSS units, I'll keep trying to find a variety of science books to use with young readers.
Best in Snow
by April Pulley Sayre
If You Were the Moon
by Laura Purdie Salas
Super Gear
by Jennifer Swanson
Plants Can't Sit Still
by Rebecca E. Hirsch
Animals by the Numbers
by Steve Jenkins
Pink is for Blobfish
by Jess Keating
Giant Squid
by Candace Fleming
Coyote Moon
by Maria Gianferrari
The Great Leopard Rescue
by Sandra Markle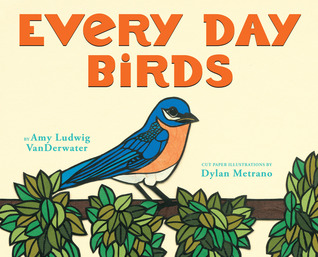 Every Day Birds
by Amy Ludwig VanDerwater
If you're interested in other science lists be sure to check out Melissa Stewart's post where she has lists for science, STEM and other nonfiction collections you'll want to check out. Click here for the post.
Are there some science books on here you haven't read yet? By including books like these in your classroom library, you'll show students the importance of nonfiction reading and help encourage a love of scientific learning!
Happy nonfiction reading!