Artwork by Sarah S. Brannen ©2017
Every Wednesday I join Alyson Beecher from kidlitfrenzy and other
kidlit bloggers to share wonderful nonfiction picture books.
The intention of today's blog post is to give professionals that work in the
education field
new nonfiction reading material and ideas to use
with students to promote a love of reading nonfiction materials.
We are halfway through the year and just months away from #mock season starting in schools! This week I'm looking at some possible books I'll be putting on my list. These are just possibilities, not definites. Help me out - is there a title you're thinking about that is not on my list? Add it to the comments so I can make sure to check it out!
Today I'm looking at books for Mock Sibert!
I feel like this is a hard award to figure out, because so often books that are written for older middle grade students are selected. Or it is a picture book, but one I may not have read for whatever reason.
Disclaimer: when I put my list together, I am mostly keeping the students I work with in mind. I am in a K-4 building, and it's usually the 3rd and 4th grade students who will participate in Mock Sibert. With that in mind, my list will (mostly) consist of picture books.
My 2019 Mock Sibert Long List... so far!
Between the Lines: How Ernie Barnes Went From the Football Field to the Art Gallery
written by Sandra Neil Wallace
illustrated by Bryan Collier
Girl Running: Bobbi Gibb and the Boston Marathon
written by Annette Bay Pimental
illustrated by Micha Archer
Shaking Things Up: 14 Young Women Who Changed the World
written by Susan Hood
illustrated by 13 amazing female illustrators
Water Land: Land Water Forms Around the World
by Christy Hale
Game Changers: The Story of Venus and Serena Williams
written by Lesa Cline-Ransome
illustrated by James Ransome
Terrific Tongues
written by Maria Gianferrari
illustrated by Jia Liu
There are some books that I have not had enough time with or they haven't been published yet. Here are some books I'll be looking forward to reading: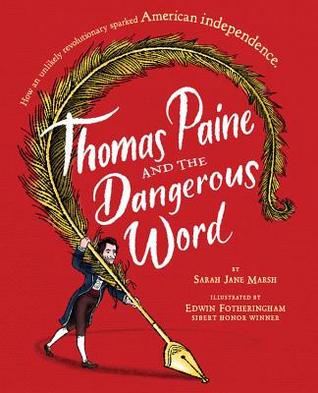 Thomas Paine and the Dangerous Word
written by Sarah Jane Marsh
illustrated by Ed Fotheringham
Two Truths and a Lie: Histories and Mysteries
written by Laurie Thompson and Ammi-Joan Paquette
What Do You Do With a Voice Like That? The Story of Extraordinary Congresswoman Barbara Jordan
written by Chris Barton
illustrated by Ekua Holmes
If Polar Bears Disappeared
by Lily Williams
First Generation: 36 Trailblazing Immigrants and Refugees Who Make America Great
written by Sandra Neil Wallace and Rich Wallace
illustrated by Agata Nowicka
Pipsqueaks, Slowpokes, and Stinkers: Celebrating Animal Underdogs
written by Melissa Stewart
illustrated by Stephanie Laberis
Nothing Stopped Sophie: The Story of Unshakable Mathematician Sophie Germain
written by Cheryl Bardoe
illustrated by Barbara McClintock
Otis and Will Discover the Deep: The Record-Setting Dive of the Bathysphere
written by Barb Rosenstock
illustrated by Katherine Roy
And I'm wondering if this one could possibly get Sibert love.... (kind of like Brown Girl Dreaming????)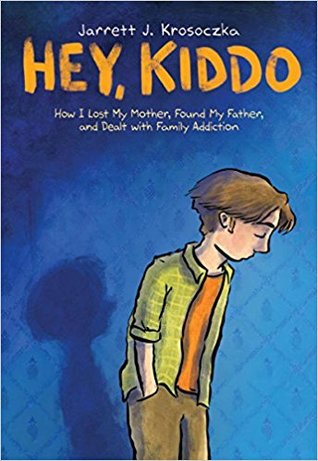 Hey. Kiddo
by Jarrett J. Krosoczka
Thinking about doing other Mocks?
Here's my 2019 Mock Geisel.... so far post.
Here's my 2019 Mock Caldecott... so far post.
Don't forget to add any titles I may be missing in the comments! Happy nonfiction reading!