All journeys have a starting place.
This is a weekly place to find books and tools
that you may use with readers at the start of their reading journey.
Join in the conversation at #road2reading.
Dinosaurs have always been a topic that has been enjoyed by young kids. I love that there are books that appeal to the reader who is gaining independence. Have you seen these books before? I'm putting these in order of independence level - but note I am not putting a level on them - and also noting why you might want to find them!
The Dino Files series by Stacy McAnulty
publisher: Random House
With the combination of Stacy McAnulty's crazy adventurous writing and Mike Boldt's fun illustrations, this series captivates young readers.
What makes this series fun: ever wonder what it would be like to find a dinosaur egg? It's Frank's dream come true!
There are currently three books in the series.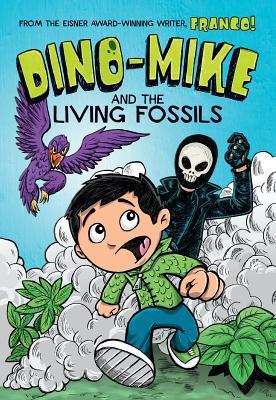 Dino Mike series by Franco Aureliani
publisher: Stone Arch Books
What makes this series fun: In this series we get to go back in time to the land of dinos! This is the only series that has the adventure go back in time, which appeals to any dinosaur-enthusiast!
There are currently eight books in the series.
Microsaurs series by Dustin Hansen
publisher: Feiwel and Friends
The kids in this series get to shrink down because the dinosaurs are micro-size!
What makes this series fun: the longest of the three series, these kids get to go on pint sized adventures (a la Honey I Shrunk the Kids, remember that??).
There are currently four books in the series, with the next one publishing in January.
All of these books make great read alouds - and it would entice the kids to continue the series.
How about for the young graphic novel reader? Don't miss the Science Comics book:
Dinosaurs: Fossils and Feathers
written by M.K. Reed
illustrated by Joe Flood
publisher: First Second
Do you work with readers who are starting their journey on the road to reading? Join Alyson Beecher from
Kid Lit Frenzy
and me every Thursday as we explore books and ideas to help readers have a successful start to independent picture book and chapter book reading. If you blog or have a Goodreads page, please link up with us!