The coming of the end of a calendar year always surprises me for some reason. It comes too quickly and with the holidays everything seems so rushed. I'm always happy to slow down and reflect on the year. It's always fun to look back on the reading year and reminisce about your favorites! Here are some of the books I enjoyed this past year. As I make the lists, I keep noticing books I left off because I forgot to write them down somewhere. So this may not be a comprehensive list! They may or may not have been published in the United States. They may or may not have been published in 2017. But they were all enjoyed! Today I'm celebrating some of my favorite picture books.
Wolf in the Snow
by Matthew Cordell
This House, Once
by Deborah Freedman
Not Quite Narwhal
by Jessie Sima
Bob, Nob Bob!
written by Liz Garton Scanlon and Audrey Vernik
illustrated by Matthew Cordell
Little Fox in the Forest
by Stephanie Graegin
The Rooster Who Would Not Be Quiet
written by Carmen Agra Deedy
illustrated by Eugene Yelchin
Moo Moo in a Tutu
by Tim Miller
The Legend of Rock Paper Scissors
written by Drew Daywalt
illustrated by Adam Rex
Be Quiet!
by Ryan T. Higgins
Jabari Jumps
by Gaia Cornwall
Claymates
written by Dev Petty
illustrated by Lauren Eldridge
Nerdy Birdy Tweets
written by Aaron Reynolds
illustrated by Matt Davies
Super Manny Stands Up
written by Kelly DiPucchio
illustrated by Stephanie Graegin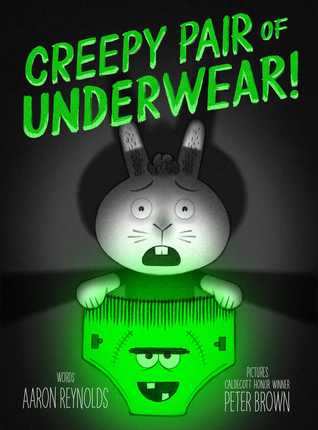 Creepy Pair of Underwear!
written by Aaron Reynolds
illustrated by Peter Brown
The Scariest Book Ever
by Bob Shea
La La La: A Story of Hope
by Kate DiCamillo
Red and Lulu
by Matt Tavares
The Thing Lou Couldn't Do
by Ashley Spires
The Wolf, the Duck, and the Mouse
written by Mac Barnett
illustrated by Jon Klassen
Crown: An Ode to the Fresh Cut
written by Derrick Barnes
illustrated by Gordon C. James
After the Fall
by Dan Santat
Flashlight Night
written by Matt Forrest Esenwine
illustrated by Fred Koehler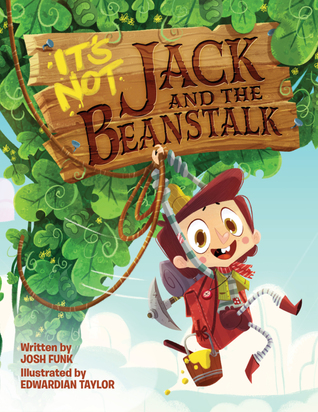 It's Not Jack and the Beanstalk
written by Josh Funk
illustrated by Edwardian Taylor
This is Not a Normal Animal Book
written by Julie Segal Walters
illustrated by Brian Biggs
Malala's Magic Pencil
written by Malala Yousafzai
illustrated by Kerascoët
Winter Dance
written by Marion Dane Bauer
illustrated by Richard Jones
I bet some of these fall in your favorites! Did I miss others? What did you love this year?
Did you catch my other favorites posts?
Favorite 2017 early readers/early chapter books/transitional chapter books
Favorite 2017 nonfiction picture books
Favorite 2017 middle grade novels
See you next week when I look ahead to all of the books I am looking forward to in 2018!