All journeys have a starting place.
This is a weekly place to find books and tools
that you may use with readers
at the start of their independent reading journey.
Join in the conversation at #road2reading.
Last week I shared books that are part of the "Ready to Read" series from Simon Spotlight. They are a great series for readers PreK-2nd grade. You can check out the post here.
Today I've got some other readers to share with you. These are so important to have for readers who are beginning their reading journey. PreK-1st grade classrooms, these are a must! We want to encourage independent reading, but that also means we need to have high interest books that are accessible for those readers. Here are some suggestions!
Some books I found in my Scholastic Book Club order: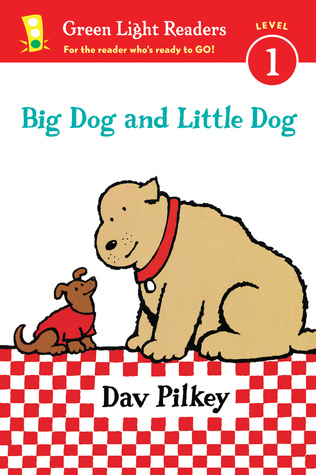 Big Dog and Little Dog and Getting in Trouble
by Dav Pilkey
Lots of sight words, most of the pictures support the text, some words that readers will have to figure out using comprehension, but lots of laughs with the doggy pair of friends!
Baseball Buzz and Basketball Break
by CC Joven
These books will be high interest because they are about sports. There are some sports-driven vocabulary that kids will pick up if they are familiar with the sport. Even with only one sentence/page, the stories are long enough to feature a problem and solution, sometimes a lesson learned, and will increase readers' stamina.
I Will Race You Through This Book!
by Jonathan Fenske
I love Fenske's humor in all of his books. Sometimes tongue in cheek, but it always makes readers laugh! Kids will appreciate all the excuses Bunny gives as to why the reader beat him. I'm guessing the readers have even used one of these excuses or two before!
Birthday on Mars!
written by Sara Schonfeld
illustrated by Andrew J. Ross
This book is voiced by Curiosity, the rover on Mars! It's Curiosity's birthday and it is celebrating a birthday and being curious! I'm really happy to see a sight word reader that features a different topic - kids love space and this one is great because it has an exciting topic that kids can read on their own.
Publishes June 4th.
Bruce's Big Fun Day
by Ryan T. Higgins
I am really excited for this book and I'm hoping it will be a series. Bruce is coming to early readers in this early chapter book. If young readers know the character of Bruce, they know that fun and Bruce don't usually go together! Each chapter takes us through the day in which Bruce and his rodent friend, Nibs, enjoy the outdoors together. Nibs has planned a fun-filled day for Bruce, although you know what that means! It of course doesn't go as planned, which leaves Bruce extra grumpy... or is he?
I know this chapter book is going to be well loved by early readers! Publishes June 25th.