Time to get ready for the weekend!
Kick up your feet and find a good place to read.
Sharing #booklove for your classroom or library.
Spotlighting a book or two because these books deserve the spotlight!
Our Mock season has officially begun. We've had our first Mock Newbery meeting with our 4th grade club and now we're getting ready to kick off Mock Geisel and Mock Caldecott at our school. Here's an update on how we do Mock Geisel.
Several years ago I learned about the Geisel Award. Since I work with early readers, I was so excited to see an award that is dedicated to books for readers like them. My first stop was to read all of the past Geisel winners. I was introduced to new series as well as other great picture books to use with my young readers.
When we decided to start holding Mocks at school, I wanted to include the Geisel Award. Our school starts at kindergarten so we have readers for these books. We decided kg-1st grade would do Mock Geisel. My first step was to become comfortable with the Geisel criteria. You can take a look at it here.
Next step is to find books. As I read books throughout the year, when I find a book that fits Geisel criteria, I write it down. My long list begins! I'm thrilled there is an official blog dedicated to this award -
Guessing Geisel
. It has really helped having people who are familiar with the criteria and what to look for guiding my way! I really appreciate the suggestions they publish every week. Once we arrive to this time of year, I shorten it to about 10-12 books and our list is set.
We typically try to begin in November so teachers have ample time to introduce the books to their students. Child-friendly criteria is posted and teachers help students refer to it and use the criteria in the discussion. Our goal is to expose students to these books and get them thinking about criteria. It is difficult for young readers to completely hold the criteria in their heads, but at this point it's about exposure. We will put together a padlet with resources for each book and the teachers can choose to use with their class.
In January, the students will vote on the book they think holds true to Geisel criteria. We'll compare our winner to the winner the actual Geisel committee chooses. This is our third year. I'm hoping this will be the year we predict a few more titles than years past!
Here is the post I wrote in January to celebrate our Mocks. Some info about last year's Mock Geisel is included in this post.
Here are the books our students will be reading for this year's Mock Geisel:
The Mixed Up Truck
by Stephen Savage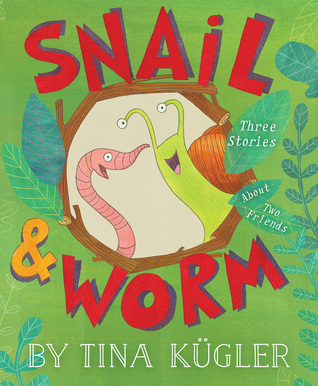 Snail and Worm: Three Stories About Two Friends
by Tina Kugler
The Thank You Book
by Mo Willems
Rabbit and Robot and Ribbit
by Cece Bell
We Are Growing
by Laurie Keller
The Cookie Fiasco
by Dan Santat
Ballet Cat Dance Dance Underpants
by Bob Shea
Duck Duck Porcupine
by Salina Yoon
What This Story Needs is a Munch and a Crunch
by Emma Virjan
When Andy Met Sandy
by Tomie dePaola
Groovy Joe: Ice Cream and Dinosaurs
by Eric Litwin
When Spring Comes
by Kevin Henkes
I'd love to hear if you're doing a Mock Geisel!