All journeys have a starting place.
This is a weekly place to find books and tools
that you may use with readers at the start of their reading journey.
Join in the conversation at #road2reading.
I love participating in the 10for10 events every year - both fiction and nonfiction. As I sat down to create this year's picture book list, I wasn't sure what direction I was headed in. I had a couple of lists going, ultimately deciding to make a list of books that show perspective. If you would like to see that list, click here.
But another list I had started was my favorite early reader books. I figured why throw it away, it's a perfect list for the #road2reading Challenge! So if you are a preK-2nd grade teacher, here is a list of 10 early reader books I would suggest having in your classroom. As your students become more independent with their reading, these books are ones they will reach for time and again. Some of the books are full of sight words and decodable text. Other books have short sentences, some that repeat. Even if a reader can't read all of the words the first time through, read the book once to them and they will be able to figure it out all by themselves in the next read. All of the books have engaging and fun stories.
Happy early reading!
Is That Wise, Pig?
by Jan Thomas
Peep and Egg: I'm Not Hatching
by Laura Gehl
illustrated by Joyce Wan
What This Story Needs is a Munch and a Crunch
by Emma Virján
Press Here
by Hervé Tullet
Touch the Brightest Star
by Christie Matheson
Everyone Loves Bacon
written by Kelly DiPucchio
illustrated by Eric Wight
Who Done It?
by Olivier Tallec
A Pig, A Fox, and Stinky Socks
by Jonathan Fenske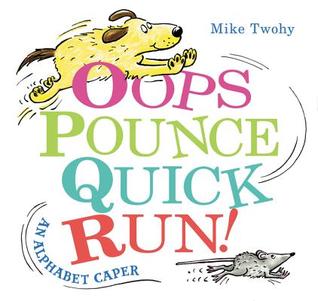 Oops, Pounce, Quick, Run
by Mike Twohy
Duck, Duck Porcupine
by Salina Yoon
Want to talk about books for readers who are on the #road2reading? Link up here!