Every Wednesday I join Alyson Beecher from kidlitfrenzy and other
kidlit bloggers to share wonderful nonfiction picture books.
The intention of today's blog post is to give professionals that work in the
education field
new nonfiction reading material and ideas to use
with students to promote a love of reading nonfiction materials.
One of my favorite times of the school year is the Mock season. Our school participates in Mock Geisel, Caldecott and Newbery. I even do a Sibert Smackdown with some groups. I think participating in these are a perfect example of the way close reading is supposed to look like - digging in deeper, reading with a purpose and questions in mind. Of course the best part is the book voting and assembly. Each grade level votes for the book they see having the best criteria for that particular award and then we have an assembly to see our school winners and compare them to what the real committee chooses. It's quite the celebration of books!
Over the next couple of weeks, I'll be sharing our school's choices for Mock books. Today it's the books we're using for Sibert Smackdown. What's Sibert Smackdown? You must read Melissa Stewart's post about it! Here's her wrap up post from last year that showcases several teachers take on the great activity. I run this one a little different from our Mock units because books really do go head to head in this one. The kids really dig into the nonfiction craft when they're reading, examining and critiquing these books. The students walk away with a little more understanding of the ways authors craft nonfiction and they learn quite a bit! Here are this year's Smackdown books:
One Proud Penny
illustrated by Serge Bloch
Her Right Foot
illustrated by Shawn Harris
How to Be an Elephant
The Hidden Life of a Toad
Can An Aardvark Bark?
written by Melissa Stewart
illustrated by Steve Jenkins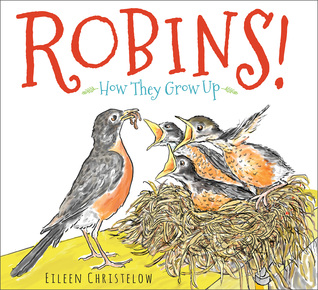 Robins!: How They Grow Up
Grand Canyon
Dazzle Ships: World War I and the Art of Confusion
illustrated by Victo Ngai
The Youngest Marcher
illustrated by Vanessa Brantley-Newton
Grace Hopper, Queen of Computer Code
written by Laurie Wallmark
There you have it. That's how it's going down. I'm looking forward to the discussions the students are going to have around these books!
I'm so excited because some of my favorite weeks of the year are coming up! This week is is NCTE week and I'm so happy to be catching up with friends I don't often get to see! NCTE is a conference that rejuvenates me and gets me excited to start the next half of the year. I can't wait to find some new book titles and talk books with friends! Are you going to be at NCTE this year? I hope we run into each other! I'll be presenting on Friday from 12:30-1:45 in Rooms 120/121. I'll be presenting along with some of the authors I've been currently spotlighting: Jennifer Ziegler, J. Anderson Coats, Olugbemisola Rhuday-Perkovich, Joan Paquette and Lisa Yee. Stop by!
And then the week after is Thanksgiving Week! It's one of my favorite weeks because it's filled with family and tradition!
I'll be taking off next week from blogging while I enjoy some family time. I'll be back the following week with some end of the year posts, including My Favorites from 2017 and what to look forward to in 2018!