All journeys have a starting place.
This is a weekly place to find books and tools
that you may use with readers at the start of their reading journey.
Join in the conversation at #road2reading.
It really is the most wonderful time of the year!
One of my favorite times of the school year is the Mock season. Our school participates in Mock Geisel, Caldecott and Newbery. I even do a Sibert Smackdown with some groups. I think participating in these are a perfect example of the way close reading is supposed to look like - digging in deeper, reading with a purpose and questions in mind. Of course the best part is the book voting and assembly. Each grade level votes for the book they see having the best criteria for that particular award and then we have an assembly to see our school winners and compare them to what the real committee chooses. It's quite the celebration of books!
Over the next couple of weeks, I'll be sharing our school's choices for Mock books. Today it's our Mock Geisel books!
I'll be honest. We have not had a good track record picking out possible Geisel selections. I always try and tell students when we see books announced that we haven't read, it's ok... we have great new books to read now! After every Mock Geisel season, we've always had several new books to read!
I think one of the reasons it's so hard to pick possible contenders for this award is because it's still a pretty new award. If I look at what won at the beginning, you would find some longer chapter books, but perhaps books filled with vocabulary that may be difficult for a beginning reader to figure out and understand. Now, we still see longer books being selected (hello The Infamous Ratsos), but they are starting to select these longer books that do support beginning readers.
The other reason I think this award is hard to guess is many of the winners and honorees are from series that are not as mainstream as others. Some of the recent books have come from the early reader line from Penguin and from Simon and Schuster and I have not read many of them, nor are they as touted on social media.
We'll continue to do our best guessing the contenders, but in the mean time, our kindergarten and first grade students will just have to settle for reading some really great books.... even if they're not recognized by the actual Geisel committee!
Here are our 2018 Mock Geisel titles:
Egg
by Kevin Henkes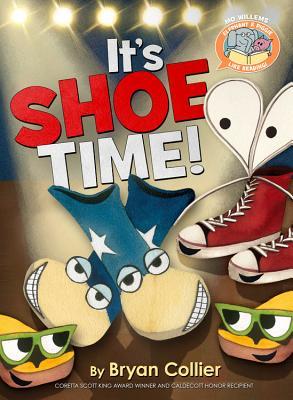 It's Shoe Time!
by Mo Willems and Bryan Collier
Ballet Cat What's Your Favorite Favorite?
by Bob Shea
King and Kayla and the Case of the Missing Dog Treats
written by Dori Hillestad Butler
illustrated by Nancy Meyers
Charlie and Mouse and Grumpy
written by Laurel Snyder
illustrated by Emily Hughes
My Kite is Stuck! And Other Stories
by Salina Yoon
Now
by Antoinette Portis
Triangle
by Mac Barnett
illustrated by Jon Klassen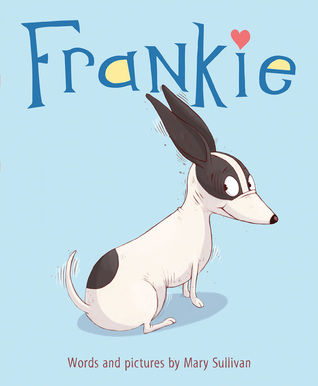 Frankie
by Mary Sullivan
There's a Pest in the Garden!
by Jan Thomas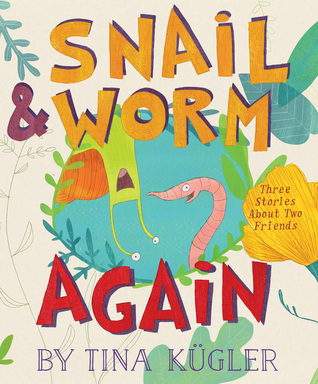 Snail and Worm Again
by Tina Kügler
A Pig, a Fox, and Stinky Socks
by Jonathan Fenske
There you have it. Are you doing a Mock Geisel? What books would you add? What am I missing? What books do you think the Geisel committee are talking about?
Visit Alyson's blog to read about some more upcoming books.
I'm so excited because some of my favorite weeks of the year are coming up! This week is is NCTE week and I'm so happy to be catching up with friends I don't often get to see! NCTE is a conference that rejuvenates me and gets me excited to start the next half of the year. I can't wait to find some new book titles and talk books with friends! Are you going to be at NCTE this year? I hope we run into each other! I'll be presenting on Friday from 12:30-1:45 in Rooms 120/121. I'll be presenting along with some of the authors I've been currently spotlighting: Jennifer Ziegler, J. Anderson Coats, Olugbemisola Rhuday-Perkovich, Joan Paquette and Lisa Yee. Stop by!
And then the week after is Thanksgiving Week! It's one of my favorite weeks because it's filled with family and tradition!
I'll be taking off next week from blogging while I enjoy some family time. I'll be back the following week with some end of the year posts, including My Favorites from 2017 and what to look forward to in 2018!
Want to talk about books for readers who are on the #road2reading? Link up here!