This weekly post comes from Jen at
Teach Mentor Texts
and Kellee and Ricki at
Unleashing Readers
. It's a great source to find new books to use with your students.
Oh my, one week left of summer break. What happened to my endless days of reading? What happened to sitting outside with a good book? I have to remind myself that my reading will, and must slow down once school starts. I'll have those amazing reading weeks here and there, but not always. My heart starts beating faster when I think of everything I wanted to read...
Not a long list of books this week. I read quite a bit, just some longer books than shorter books this week!
Picture Books
Penguin and Pumpkin by Salina Yoon
3/5 stars
I'm such a fan of the Penguin books. They are so sweet and clever. I loved the illustrations in this book. I loved the stark contrast from the blues and whites of the Antarctic to the brilliant fall colors. But I had some issues with the writing. There were times when I thought the writing was going to go one way, and it did, but a few pages later. It felt so disjointed to me. And the part where Pumpkin imagines the fall in different places, stuck out as being out-of-place to me. I'll still share it this fall. Just not as a mentor text for writing :)
Informational Texts
The Beatles Were Fab (and They Were Funny) by Kathleen Krull & Paul Brewer
4/5 stars
My goodreads summary:
I enjoyed reading this book with my own background of the Beatles. So many young children today are unfamiliar with this iconic band and this book will help explain some of the early phenomenon. I like that this book is short enough it will hold young children's attention. It gives enough basic information while spanning the majority of the band's career. I think this would be a really fun book for parents to read with their children. Maybe have a little Beatles music in the background!
Books for 2nd/3rd graders
The Quirks: Welcome to Normal by Erin Soderberg
4/5 stars
I am loving this series. It is so perfect for younger readers. They will love the hilarity of this family and enjoy the situations the characters get themselves in. The best part is this is a series so once you get the kids hooked... Great series to check out for 2nd/3rd graders!
Middle Grade
Things Not Seen by Andrew Clements
3/5 stars
This was a really tough one for me to rate. Had I read the book with my eyes instead of my ears, I probably would have given it 4 stars. I liked the interactions between the characters. I like how the main character did not sit back and do nothing (like so many chick lit characters, drives me CRAZY). There was mystery, suspense. But the narrator of the audio book just grated on my nerves, especially when he would use an awful whispery voice for Alicia. It hurt the story for me. That's one problem of audio!
Spirit's Key by Edith Cohn
5/5 stars
I've heard great things about this book and it lives up to its expectations. Spirit is waiting for the "family gift" - the ability to see the future - to come to her. But in the meantime, she has started being able to see her recently deceased dog, Sky, and other ghost baldies (wild dogs that live on the island).
Right from the beginning of the book, mystery and adventure begin. Questions start being asked, and sometimes the reader is awarded with an answer. I was thinking as I read this book, it would be a great read-aloud to track your thinking and note when it changes.
This book will be released on Sept. 9. I thank NetGalley and MacMillan Children's Publishing Group for the early read.
Adult Read
The Storied Life of A.J. Fikry by Gabrielle Zevin
5/5 stars
My goodreads review:
This has been the adult read of the year for me. Not sure what book will top this one.
What an amazing book for us nerdies.
I loved the book references. I loved reading about advanced reading copies and galleys and know what those are.
I loved the lines. If I tried to write them down, I wonder the percentage of the book I would have copied! I think my favorite was pg. 87 "You know everything you need to know about a person from the answer to the question, What is your favorite book?"
Professional Reading
Yes, I'm still reading the same books.... But I should have 2 of them finished this week! Hoping to have some thoughts to share with you next week!
Currently Reading
The Night Gardener by Jonathan Auxier
This book is seriously creepy and seriously good! Should finish it early this week.
On-deck
This is it. Crunch time. Some books I am really really hoping to get to:
Paperboy by Vince Vawter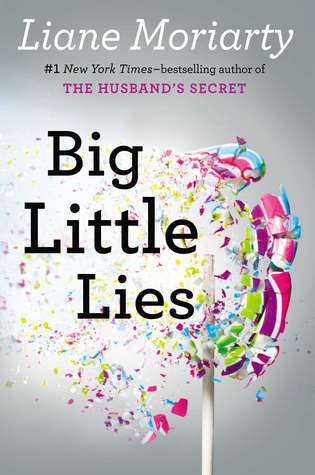 Big Little Lies by Liane Moriarty
Dash by Kirby Lawson
The Summer of Letting Go by Gae Polisner