This weekly post comes from Jen at
Teach Mentor Texts
and Kellee and Ricki at
Unleashing Readers
. It's a great source to find new books to use with your students.
Ahhh, it's the Back to School edition of #IMWAYR!!! How did that happen?
Before I show you some of my reading from this week, I'm going to do a quick recap of what I think is the best of the best summer reading 2014. Here are my summer reading standouts:
Picture Books
Informational Texts


Graphic Novels
Middle Grade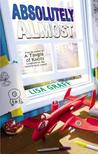 Young Adult
Adult
I hope you found some of these books this summer as well! Now onto this week's reading!
Picture Books
Flashlight by Lizi Boyd
5/5 stars
I love the cleverness is Lizi Boyd's wordless picture books. There is so much to look at, in what seems to be simplistic illustrations. Most of the book is shown in black, white and gray drawings, with the colored part of the picture shown from the light of the flashlight. Using small cutouts, readers guess what will be seen and then what the cut out shows once the page is turned. Boyd's books are ones you need to go back and reread. Read them for the story, then reread to closely look at the illustrations, then reread again to see the details in the cutouts. Then you might want to reread one more time to see if you added anything in your understanding of the story!
The Nuts: Bedtime at the Nut House by Eric Litwin
4/5 stars
Litwin does amazing work for the PreK-1st grade crowd. This will be another crowd pleaser. Cute story about the Nut family and the two little Nuts that won't go to sleep. Big Mama Nut has her work cut out for her!
Cute story but once I saw the video of Litwin performing it with a young audience, it had me hooked! Cute, infectious song that definitely enhances the story.
Beach by Elisha Cooper
5/5 stars
The story is simple enough - tells all the happenings of a day at the beach. The author does a great job of capturing everything that happens - the busy-ness, the playing, the relaxing, having fun, doing nothing, being in the water, out of the water. This is a great mentor text for writing. I would pair this book with Baseball Is... by Louise Borden and see how the authors take their knowledge of a subject, and use it in writing.
Thank you, Elizabeth, for showing this book on your blog!
One
by Kathryn Otoshi
5/5 stars
I'm so glad someone wrote about this text because it is a great one to share in regards to bullying, as well as sticking up for yourself! I liked Otoshi's simple illustrations used to get the point across. Looking forward to Two this September!
Press Here! by Herve Tullet
5/5 stars
I read this a few weeks ago, but somehow had not reviewed it. Easy and simple concept that turns into something fantastic. This book is going to be devoured by readers this fall!
Listen Buddy by Helen Lester
4/5 stars
Lovely book to use when talking about active listening with your young readers. What is causing Buddy to not hear the correct items? What could he do to fix this? What do we learn as a class from this? Thanks to @mariapwalther, she gave me the idea to pair this book with Telephone by Mac Barnett, which comes out on Sept. 9. Lots to learn and discuss with these two books!
Informational Texts
The Truth About Poop by Susan E. Goodman
2015 IL Bluestem Award nominee
It's a book about poop. Kids will love it. It is disgusting!
Can We Save the Tiger? by Martin Jenkins
5/5 stars
This may be the most gorgeous nonfiction picture book I have ever read. Thank you, Carrie Gelson, for another stellar recommendation!
I will be using this book as a nonfiction mentor text for 4th grade. I love how the author organized the book. I felt like the author was talking directly to me, the reader, which is uncommon in a nonfiction picture book. Just beautiful.
Middle Grade
The Night Gardener by Jonathan Auxier
5/5 stars
If I could give this book 10/5 stars I would!! This book and Absolutely Almost just gripped me this summer. It's after you read books like this, it makes it impossible to start another book. You just need to think and talk and think about it more!
I cannot say enough about the writing in this book. I loved the characters' dialect. The way the story moves. I actually had to stop reading it at night because it made my heart pound so much! It was brilliant.
My two favorite lines: pg. 213 "Stories don't have to do anything; they just have to be."
pg. 278 "A story helps folks face the world, even when it frightens 'em. And a lie does the opposite. It helps you hide."
Paperboy by Vince Vawter
5/5 stars
This has been an amazing summer for reading. I can't believe the wonderful stories I read this summer. This book was no exception to the wonderful part. I can see why that shiny sticker is on the cover of my book.
I think this book would be a fantastic book to use with upper middle school kids for a study on character and setting. The main character, Little Man as we come to know him since his first and last name give him so much trouble to say as a result of his significant stuttering, is multi-faceted and gives the readers so many sides to talk about. We of course know him as a stutterer, but what does that mean? What does that do to him? What happens as a result? The setting is quietly placed in the book, but what implications does it have to the story? Would the story be the same if it was during a different time period?
This book had me interested in the beginning, and I was gripped by the end.
This line made me pause and think, "Two kids don't have to say words because they can say all they need to sometimes with their smiles." (pg. 165) That would be an interesting line to talk about with kids.
Professional Reading
Read, Write, Teach by Linda Rief
5/5 stars
I really enjoyed reading this book and talking about it in an online group. The book's focus is the reading/writing workshop. While the author is a middle grade teacher and all of her examples and ideas are from that grade level, the ideas can easily be adapted for younger grade levels. I felt the book had a heavy emphasis on the writer's workshop. Rief includes some great ideas for setting up the writers/readers notebook (WRN) and what her students are expected to include in them. I really liked reading about some of the ideas she uses in the beginning of the year to give students ideas of what to write about throughout the year when they are stuck. Also loved the quick write concept.
This book also included a link to the Heinemann website that has handouts, write ups on ideas and student examples for each chapter. I printed many of them up and hope to use them at some point this school year.
Teaching Reading in Small Groups by Jennifer Sarravallo
5/5 stars
I'm so glad someone suggested this book because this book really helped me wrap my head around using strategy based grouping. I've thought about it for years, but always went back to using leveled readers. This book helped me make sense of it and did so in an easy to read and understand manner. I love that the author is on Twitter and I was able to tweet her questions! I'm anxious to give this a try this year. I think this could be a missing link for our groups!
Currently Reading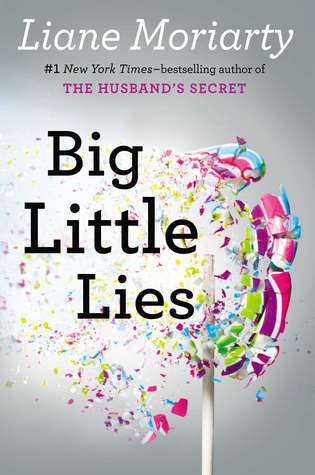 I have quite the stack lined up from my did-not-get-to-summer-reading-pile, but it will take me a bit longer now that school has started. But at least I know I have great books to look forward to! And have you seen the Aug. 26 book releases?? I have several coming to me on that day, can't wait!