For the past three years I have make a #mustread list. They are very helpful for encouraging me to get to those books, that for one reason or another, I have put off reading. So far, I've never gotten through all of my #mustread lists, but they've always given me great stories throughout the year.
This year I decided to do something different. I'm very fortunate to have found my reading friends. Those people I know who are going to give me my next great book (or in my case, the next great book to add to my piles of great books). I love knowing I have books ahead of me that I'm going to love, and then my daughter will love them, then kids at school will love them, then the people who read my blog or see my on Twitter will love. The #booklove just keeps going!
I picked 12 books that my friends have encouraged me to read. One each month - or in my case, however I can fit them in. It's manageable - I can still get to all of those new books I keep finding, while ensuring I get to some of these other books that are on my ever growing lists.
Now I'm sharing what I've read with you. If you would like to see my original post and list, please visit here.
What I've read so far from my list:
Full Cicada Moon
by Marilyn Hilton
read in January 2016
I was encouraged to read this book by Susan Dee
One sentence summary: Mimi navigates growing up as a multi-racial girl in 1969, when her hopes and dreams are not always acceptable in that society.
My thoughts: Loved this novel in verse. Quick read, which is good because I didn't want to put it down. With today's campaign of #weneeddiversebooks, it was interesting to read this book with a new lens. I loved Mimi's strength, but I also appreciated her thinking about what was socially acceptable. As much as everyone wants to think for themselves and do what is right, it's not always an easy decision to make. This was a book I didn't want to end, I loved Mimi's story.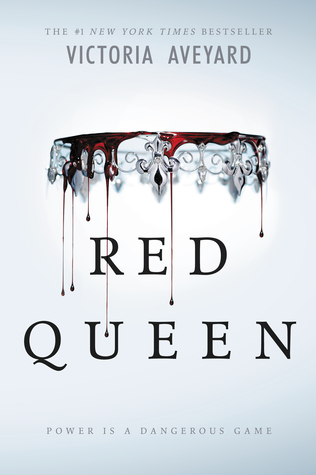 Red Queen
by Victoria Aveyard
read in March 2016
I was encouraged to read this book by Donalyn Miller (what a great book talk she gave at the All-Write Conference last year!)
One sentence summary: People with Silver blood have special powers and hold authority, while people with Red blood are on the bottom of the social ladder - what happens when Mare, who is a Red blood, discovers she has special powers?
My thoughts: I've read a lot of dystopian/utopian and all of the books that are in that mix. This book was just a bit different for me because it seemed like there were elements of many world put into this one and it worked. I liked Mare, I liked her gumption, I liked that she seemed real, I liked that her ambition was honest. I'm looking forward to the next book.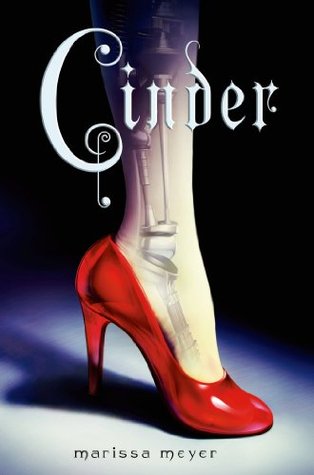 I'm currently reading:
Cinder
by Marissa Meyer
I was encouraged to read this book by Carrie Gelson
I know, I'm a month behind, but I have plans to read two books this month. I'll catch up :)
How is your 2016 reading going?