Every Wednesday I join Alyson Beecher from kidlitfrenzy and other
kidlit bloggers to share wonderful nonfiction picture books.
The intention of today's blog is to give educational professionals
new nonfiction reading material and ideas to use
with students to promote a love of reading nonfiction materials.
Welcome to this version of I'm Reading What You're Reading. This week it's the sports and animals edition.
Thanks to Wednesdays, I get great nonfiction reading in. You've inspired me to read so many great books. I know often with the sheer volume of books I check out and order and buy, I'm bound to miss a book or two (or three or four or...). When books pop up on multiple blogs, it helps remind me there is a book I want to read that I've forgotten about. That's what inspires this post. Maybe you've missed one of these books. By bringing it up again, maybe it's this time that you'll go check it out!
Here's what you've been reading that I want to talk about: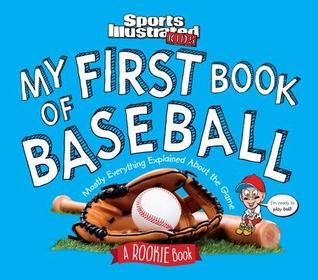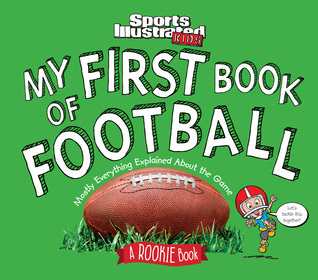 Sports Illustrated Kids A Rookie Book Series: My First Book of Baseball
and
My First Book of Football
(Hockey publishes this fall)
I'm so happy with this series! Using accessible text and sports rich vocabulary, this book is perfect for kids who are working on reading more independently. Using photograph cut-outs from football players today (although I've noticed that often the photo they use has the player positioned just right so you can't see their name on the jersey which will make the relevancy of this book last longer) you see the player in action for the sports term that is being explained on the page. There is a little cartoon character that appears on the pages with some great comic relief. He made me laugh out loud on most pages and really endeared me to the series!
My only complaint is the lack of Chicago teams in the pictures. Surely the Blackhawks will appear in the
hockey book??
Animal Planet - Animal Bites: Ocean Animals
and
Polar Animals
by Laaren Brown
Thanks to Kellee Moye for reviewing these books. Kids love animal books but so often they can be overwhelming. This Animal Planet series really makes them accessible to young readers. Lots of shorter text to read in labels, captions and sidebars. The shorter sentences makes it readable for young readers. The facts are fascinating and funny! The book is broken down into color coded parts so readers can easily find facts for things like: where they live, how they live, data, and other categories. The back matter is full of additional activities, games, sources, glossary and index. This is a great series for 2nd-5th grade classrooms.
So what are you reading? Because I'm probably going to check it out too!