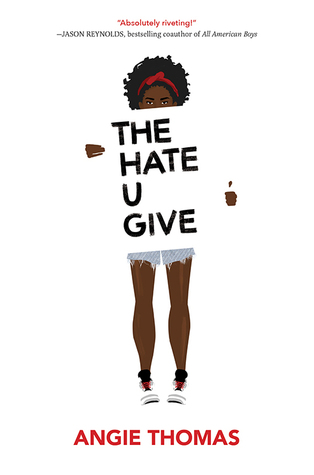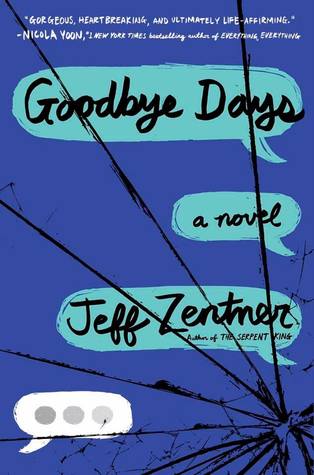 The Hate U Give
Goodbye Days
by Angie Thomas by Jeff Zentner
I don't think either of these books need an introduction, I've seen them both read and the word is being shared widely - these are books that need to be on your TBR! Both books are very well written, are about current topics, and have characters that end up in your heart and mind.
What amazed me about both of these books is the way it took a topic that is very relevant, and looked at multiple sides of it. Both are so dynamic with the way it looked at the complexity of a topic.
Growing up, right and wrong is well defined for students. As they age, that blurred line, the gray part, is discovered. And with that come new consequences. Because now, standing on the edge of what is right and wrong, has consequences, not just for one person, but for friends and family, and sometimes for people who have nothing to do with the situation. Both Jeff Zentner and Angie Thomas show this so well. And for readers who are trying to find their identity, their person, these books are important because they show that there are multiple sides to actions and decision making.
I hope high school libraries have both of these books readily available for their readers. While I do not work with students of this age, I still have students who contact me for book ideas. I have a daughter who will one day be of age to read these books. I want to make sure I have these titles to pass on to those readers. I've already passed on these books to my husband and colleagues. Share these books widely. Then have conversations about them.