All journeys have a starting place.
This is a weekly place to find books and tools
that you may use with readers at the start of their reading journey.
Join in the conversation at #road2reading.
Time for some new book releases! Here are some chapter books that released this past month. Each one has a story that carries across the book. Great books to help grow the stamina needed to stick with longer books. I think they appeal to readers in kindergarten - 2nd grade.
Bradford Street Buddies: Springtime Blossoms
written by Jardine Nolan
illustrated by Michelle Menninger
I love this series because it features diverse characters without it being a series about diversity. It's a series about living in a neighborhood, being with family and having fun with friends. Great realistic fiction series for young readers. Usually has about 4 chapters and has a story that carries across the chapters.
Stinky Spike the Pirate Dog and Stinky Spike and the Royal Rescue
written by Peter Meisel
illustrated by Paul Meisel
Alyson first mentioned this series in one of her release posts. I'm glad I ordered them because I think they are silly enough to appeal to many readers. A stinky pirate dog, smelly treasure that's not all what it seems to be, and the hero comes out on top. Fun series! Usually has about 3 chapters and has a story that carries across the chapters.
Here is a new transitional chapter book series and a new addition to a great chapter book series. I think these series fit with readers in 2nd-4th grade.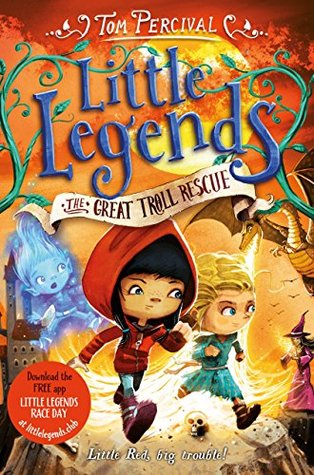 Little Legends: The Spell Thief and The Great Troll Rescue
by Tom Percival
This transitional chapter book series is a great reading bridge for readers who need a stepping stone book before Liesl Shurtliff's fairy tale series of Rump, Jack, and Red.
Cody and the Rules of Life
written by Tricia Springstubb
illustrated by Eliza Wheeler
publishes April 11th
I love this series and the characters. It's a great transitional chapter book series for readers who enjoy realistic fiction stories. This series is a comfort book series for me - they have characters that are comfortable - characters you feel like you can be friends with.
Hope some of these books find their way into your libraries!
What questions do you have about early and transitional chapter book readers? Visit Alyson's post for some thoughtful questions!
Share the books you use with your #road2reading readers and link up below!