Time to get ready for the weekend!
Kick up your feet and find a good place to read.
Sharing #booklove for your classroom or library.
Spotlighting a book or two because these books deserve the spotlight!
We're heading towards the end of January which means Groundhog's Day isn't too far away! Here are some newly published books that celebrate the day, and add some more thinking your way!
Groundhog's Dilemma
written by Kristen Remenar
illustrated by Matt Faulkner
published by Charlesbridge
Have you ever had to make a decision knowing that it would end up pleasing some people yet leave other people upset and disappointed? Imagine poor Groundhog every February 2nd, some of his animal friends want winter to stay while others are counting the days to spring.
Usually when we have discussions about Groundhog's Day, it's our predictions about if the Groundhog will see his shadow or not. I love this book because it brings up a new discussion point - making tough choices/decisions. I think kids will have great conversations as a result!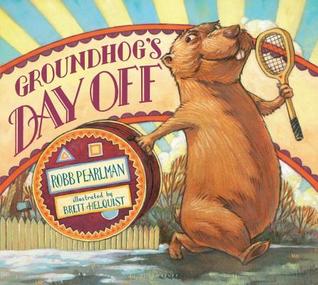 Groundhog's Day Off
illustrated by Brett Helquist
A little bit more silly Groundhog's Day story, but young readers will enjoy the book. Poor Groundhog feels used and abused as he is only asked one question every year. He's never asked about how he really feels, including, "do you like mushrooms on your pizza?" and "who does your fur?" (my favorite). He goes off on vacation which leaves the town needing to find a replacement. Of course, they realize that Groundhog is who they need.
A good possible conversation would be to talk about what could Groundhog do to express his feelings? Kids so often need help understanding how to have conversations about tricky subjects and this book lends itself to that.
Enjoy these books and the conversations you have with students!