August is always a good month for releases, but this year August is an amazing month for middle grade releases! Make sure these are on your radar!
Maxi's Secrets by Lynn Plourde
published 8.23.16
Disclaimer: I am not a big animal person. I never grew up with a pet. Well, unless you count the fish that all died within 24 hours. But this book made me love Maxi the dog. But it also made me love all the characters and the story that lies within. It's a story about friendship and overcoming obstacles. Learning to love yourself. Understanding others. Plourde includes secrets, or life lessons, at the end of each chapter that are wonderful little nuggets of thoughts and things to discuss. Beautiful story.
Wish by Barbara O'Connor
publishes 8.30.16
Charlie is a character that is flawed and in need of love. O'Connor does a wonderful job crafting her because we feel such empathy for her and her situation.
Charlie has been removed from her home because it is unstable - dad/Scrappy is in prison/correctional institution and mom can't "get her feet on the ground". Charlie goes to live with her maternal aunt and uncle. The reader sees what a better home life this is for her, but it takes Charlie much longer to see this.
I think this book is perfect for creating empathy in students - they see other characters in situations that may be different than their own and it allows them to open positive emotions for them. Of course this book may also be a mirror for other students, allowing them to see themselves in not positive home environments. This is a book that you will want in classroom libraries.
I think this is a perfect ladder book to Lynda Mullaly Hunt's One for the Murphys.
Moo by Sharon Creech
publishes 8.30.16
It took me awhile to fall into this book, but once I did, I loved it! The story centers around Reeva and her younger brother, Luke. They've recently moved to Maine from New York and their parents have volunteered them to help out a reclusive neighbor. Little do Reeva and Luke know the neighbor comes off a bit more abrasive than she means and the help involves taking care of an ornery cow and all of the cow's needs. Lessons about kindness, understanding others and patience make this a book that you'll hold close to your heart.
Full of Beans by Jennifer Holm
publishes 8.30.16
I cannot tell you how much I love this book. I remember loving Turtle in Paradise when I read it 4 years ago. I didn't know how much of this book would depend on me remembering details from Turtle, so I did a quick reread.
First of all, you don't need to have read Turtle to read this book. It completely stands on its own. However, if you have read Turtle there are so many things that are explained. It feels a little bit like you are coming home.
I loved the setting even more in Beans. The Key West architecture and the colors really stand out in this book.
I don't know if it's because I was so familiar with the characters, but I loved them even more in this book. I missed Turtle (this story takes places a year before), but maybe because I already knew the characters, we were acquaintances, after reading this book, you feel like you're family. You get to know them better, especially Beans. Beans is developed more in this book and you see different sides to him. I am so glad Holm went back and wrote this one!
And the ending, I'm not going to spoil it, but I really loved it.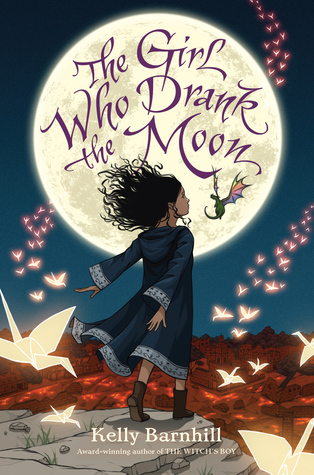 Don't forget The Girl Who Drank the Moon by Kelly Barnhill, reviewed HERE and Bridget Hodder's The Rat Prince reviewed HERE.