Time to get ready for the weekend!
Kick up your feet and find a good place to read.
Sharing #booklove for your classroom or library.
Spotlighting a book or two because these books deserve the spotlight!
The ending of the Elephant and Piggie books had us all very melancholy.
But I'm here to let you know that we haven't seen the last of the fun duo! Have you heard the news about Mo Willems' new project? A new series called "Elephant and Piggie Like Reading". Featuring a new author/illustrator for each book, with an introduction and conclusion by Elephant and Piggie, see told you we haven't seen the last of them! The first two books very much have an "Elephant and Piggie" feel to them. The story is moved along through conversation, the characters are humorous and have over the top reactions to things, and they definitely appeal to young readers.
Here's a little more about each book and how you may want to use it in your classroom this year: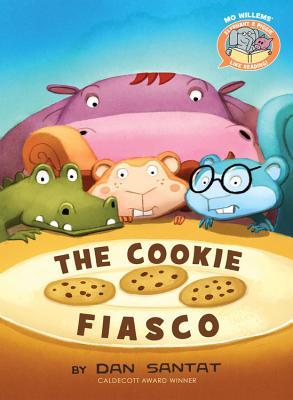 The Cookie Fiasco by Dan Santat
Four friends. Three cookies. One problem.
Hippo, Croc, and the Squirrels are determined to have equal cookies for all! But how? There are only three cookies . . . and four of them! They need to act fast before nervous Hippo breaks all the cookies into crumbs!
great book to use when you're getting ready to introduce the concept of division

turning point - where did the author give us clues to the solution before the four friends realized what they could do?
We Are Growing by Laurie Keller
Walt and his friends are growing up! Everyone is the something-est. But . . . what about Walt? He is not the tallest, or the curliest, or the silliest. He is not the anything-est! As a BIG surprise inches closer, Walt discovers something special of his own!
I can't wait to use this book at the beginning of the school year! Have students reflect on individual talents.

use to teach superlatives

fluency - Elephant and Piggie books were always fun read alouds because you could add such expressive voice. This one is no exception!
Look for both of these books on September 20th from Disney Hyperion.