Time to get ready for the weekend!
Kick up your feet and find a good place to read.
Sharing #booklove for your classroom or library.
Spotlighting a book or two because these books deserve the spotlight!
I see more and more teachers talking to students about having a growth mindset. This is something I need to work on myself, so it's great to be exploring this concept with young students. Here are some of my new favorite books that tackle this subject.
Another Way to Climb a Tree
written by Liz Garton Scanlon
illustrated by Hadley Hooper
published by Roaring Book Press
talking point: The young girl in this character cannot do her favorite thing in the world when she falls ill - climbing trees. While this is difficult for her, she eventually finds a new way to do what she loves, even if it means thinking about it in a new way!
I Don't Draw, I Color
written by Adam Lehrhaupt
illustrated by Felicita Sala
published by Paula Wiseman books
talking point: Share with students how it's ok to not do everything with the same expectation - think outside of the box!
After the Fall (How Humpty Dumpty Got Back Up Again)
by Dan Santat
published by Roaring Book Press
talking point: This is absolutely my new favorite for growth mindset. I think one of the hardest things to do is face your fears and try when it feels really really hard.
Jabari Jumps
by Gaia Cornwall
published by Candlewick Press
talking point: same as above - trying something when it feels hard. I also love the words of the wiser moment from the dad!
The Thing Lou Couldn't Do
by Ashley Spires
published by Kids Can Press
talking point: spoiler alert - what I love about this book is Lou still can't do what she is afraid of/what's hard by the end of the book. Very realistic portrayal that shows sometimes we can't do something... yet.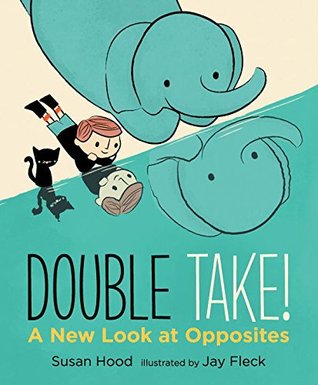 Double Take! a New Look at Opposites
written by Susan Hood
illustrated by Jay Fleck
published by Candlewick Studio
talking point: I think it's really important to talk about perspective and teach students to look at something from different directions/angles.
Smoot: A Rebellious Shadow
written by Michelle Cuevas
illustrated by Sydney Smith
published by Dial Books
talking point: Part of a growth mindset is sometimes stepping outside of your comfort zone and trying something new or doing something you're uncomfortable with or trying something for the first time. I think this is a book to share and have conversations around.
Here's to continuously growing!