Time to get ready for the weekend!
Kick up your feet and find a good place to read.
Sharing #booklove for your classroom or library.
Spotlighting a book or two because these books deserve the spotlight!
Very early on in the year, many of us take the time to talk to students about a Readerly Life. Now that the year is half over, it may be time to go back, revisit goals, modify goals, make new ones, reevaluate and think anew. Here are some great books you may choose to use when talking about a Readerly Life!
Surf's Up
Perfect to show what it's like to fall into a book!
Library Day
Sweet book about a boy's first trip to the library. Lots of library details are noted in the illustrations as well as the text.
The Reader
Illustrated by one of my favorites, Lauren Castillo, I love how our young character always has his book with him and protects it from the elements.
How to Read a Story
Wise advice on every page!
Read All About It!
Please, Louise
by Toni and Slade Morrison
Library Mouse
My Pet Book
The Snatchabook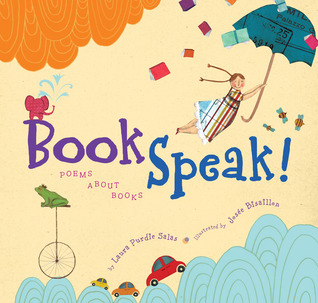 BookSpeak!
Please Bury Me in the Library
Come back next week and get some ideas of picture books you can use to show a Writer's Life!