Time to get ready for the weekend!
Kick up your feet and find a good place to read.
Sharing #booklove for your classroom or library.
Spotlighting a book or two because these books deserve the spotlight!
Last week I spotlighted books you can use to show a Readerly Life.
This week I am sharing books that you may want to have to spotlight throughout the year what a writer does.
Written and Drawn by Henrietta
What a lovely book to use for Writer's Workshop!
The Whisper
Imagination and the power of making your own story.
Billy's Booger: A Memoir (sorta)
Creativity and memoir writing!
Rufus the Writer
Write for yourself. Write for others.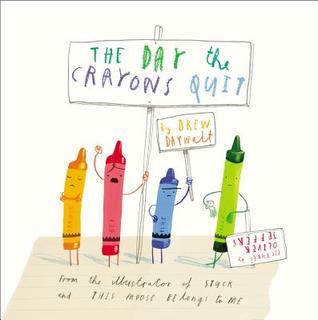 The Day the Crayons Quit
The power of
persuasive writing!
One Word From Sophia
How word choice is important, and more opinion writing!
Battle Bunny
by Jon Scieszka and Mac Barnett
Make the story your own :)
little Red Writing
Word choice and puns, oh my!
What Do You Do With an Idea?
Ideas sometimes need time to grow.
Inside My Imagination
The power of the imagination.
What picture books do you share about writing?