All journeys have a starting place.
This is a weekly place to find books and tools
that you may use with readers at the start of their reading journey.
Join in the conversation at #road2reading.
Since it's the beginning of the month I thought I would share with you some of the transitional chapter books my students are currently checking out!
April releases
Agnes and Clarabelle and Agnes and Clarabelle Celebrate!
by Adele Griffin and Courtney Sheinmel
What the kids love about this series: fun characters and they love the episodic chapters
Daisy Dreamer and the Totally True Imaginary Friend and The World of Make-Believe
by Holly Anna
What the kids love about this series: they love the Daisy is just like them, but then there is an element of make believe with imaginary friends!
Wild Child: Forest's First Home and Forest's First Day of School
by Tara Zann
What the kids love about this series: it's about a character who has grown up in the wild and now needs to learn all about proper behavior - you can imagine how silly it is!
other series they have been checking out: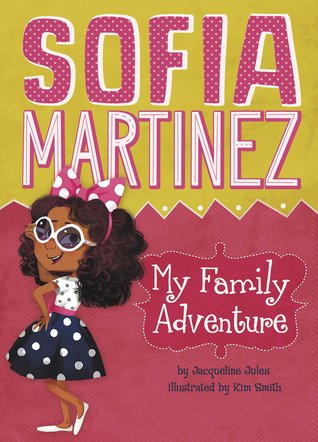 Sofia Martinez series
by Jacqueline Jules
Captain Awesome series (their current favorite they want you to know about is Captain Awesome Has the Best Snow Day Ever?)
by Stan Kirby
Super Turbo series (it's Captain Awesome's sidekick!)
by Lee Kirby
The Gumazing Gum Girl (book 2 comes out this summer!)
by Rhode Montijo
Lots of new series are coming out this May. Check back on Thursday for my May releases post!
Have you been tuning in on Tuesdays with Alyson at KidLitFrenzy and me? Maybe you're starting to blog about books for these readers. Link up with us here!