This weekly post comes from Jen at
Teach Mentor Texts
and Kellee and Ricki at
Unleashing Readers
. It's a great source to find new books to use with your students.
Last Week's Adventures
I am always on the hunt for some great nonfiction reading. Try these fun books. Kids will want to read nonfiction!
I am blogging about the celebrations in my daughter's limb lengthening journey. Here's week 2.
I loved Louise Loves Art by Kelly Light. I'm really excited for the second book coming out in June.
Picture
Books
The Thank You Book
by Mo Willems
5/5 stars
It really was the perfect ending to this series.
It did what it set out to do - said thank you - but did it in a way that was funny, heartfelt and perfec
t.
I love when the perfect guest star showed up :)
Snail and Worm
by Tina Kugler
5/5 stars
Perfect easy reader chapter book. This one is going on the Mock Geisel list.
I will feature more on this book in an upcoming Spotlight Friday post.
Tra
nsitional Chapter Books

MVP: The Gold Medal Mess
by David A. Kelly
3/5 stars
Thi
s looks like the start of a really fun series for those kids who are ready for chapters, but not the length of a middle grade book. Part mystery, part sports book, this series is sure to reel read
ers in!
Stick Cat: A Tail of Two Kitties
by Tom Watson
3/5 stars
Kids love the Stick Dog series because it's full of humor. It's full of humor that kids get. Stick Cat is another one you'll want to put in readers hands. I laughed out loud many times knowing this was a place that kids would be laughing. And books that make kids laugh are very good in my book!
Young
Adult

The Glittering Court
by Richelle Mead
3/5 stars
This one went in too many directions to keep me from loving it, although I did enjoy the story.
I was bothered by the idea of women being bought for wives, and although this takes places in a timeless period, I know that this did happen in history, and unfortunately, in places now, as well. It just seemed very archaic.
I liked the stories of the other characters and it looks like this will be a series so I'm interested in finding out what happens to them.
I would love to hear the opinion of the intended audience. Did this keep their interest?
Currentl
y Reading
Gertie's Leap to Greatness
by Kate Beasley
Oh my word, is there talent in the Beasley family???
This book is absolutely fantastic, I love Gertie. I've been savoring this one ssslllooowwwlllyyy. I'll be so sad to say goodbye, but so glad to see other kids enjoy her in October.
I'll feature Gertie in an upcoming blog post closer to the release date.
Coming Up in my Pile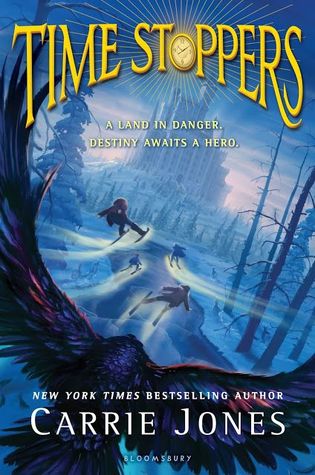 Time Stoppers
by Carrie Jones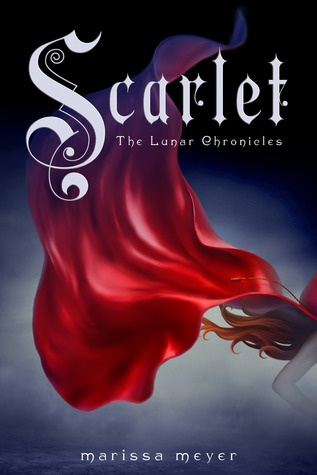 Scarlet
by Marissa Meyer
A Tangle of Knots
by Lisa Graff
A Clatter of Jars
by Lisa Graff
Hoping to find lots of extra reading time this week!