When I started doing Mock units for our school, I knew Newbery and Caldecott Mock units were something I absolutely wanted to include but since we're a K-4 school, I thought about our little guys. Would they be able to think critically about the illustrations and put aside how much they liked a story? Not that they can't do it, I've seen many schools be successful with it, but since an award existed for readers like them, why not include it? And that began our Mock Geisel unit for Kg and 1st grade.
We've done this unit for 2 years now. Our kindergarteners and 1st graders have posters with the criteria on them. They talk about the criteria (in kid friendly terms) with the books they read. They vote and we watch the real announcements. And every year we get about one book correct! Geisel is the hardest award to do a Mock unit on! I can't seem to guess the right books to add to our unit. For me, it's the dark horse of awards!
But this year we'll have some guidance. I'm so excited to see the start of a new blog - Guessing Geisel! Started by former committee members, I'm hoping they'll have an eye better than mine to help us guide better choices. But as always, even if we don't put the right books on the list, I'm still excited that kids are being exposed to some great literature.
We are halfway through the 2016 year already! I thought this week I would pause and share my Mock long lists.
Today I am sharing my Mock Geisel long list. Here are some titles I'm thinking we'll be talking about in January.
You Must Be This Tall
by Steven Weinberg
Snail and Worm: Three Stories About Two Friends
by Tina Kugler
The Thank You Book
by Mo Willems
Ballet Cat: Dance! Dance! Underpants!
by Bob Shea
Big Cat
by Ethan Long
Duck Duck Porcupine
by Salina Yoon
Playtime?
by Jeff Mack
What This Story Needs is a Munch and a Crunch
by Emma Virjan
What This Story Needs is a Hush and a Shush
by Emma Virjan
When Andy Met Sandy
by Tomie dePaola
Books that come out later this year that may have some "Geisel buzz":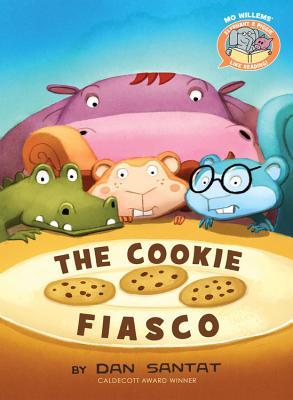 The Cookie Fiasco
by Dan Santat and Mo Willems
publishes September 20th
We Are Growing
by Laurie Keller and Mo Willems
publishes September 20th
The Mixed-Up Truck
by Stephen Savage
publishes July 5th (today!)
Mr. Putter and Tabby Hit the Slope
by Cynthia Rylant
publishes Sept. 13th
Groovy Joe: Ice Cream and Dinosaurs
by Eric Litwin
publishes August 30th
Are you thinking about doing a Mock Geisel unit this year? What books are you thinking about including? What have I missed? Would love to find schools/classrooms to connect with if you're planning a Mock Geisel!
Visit my other Mock long list posts:
Mock Sibert
Mock Newbery
Mock Caldecott